What Is KetoLogic Keto 30?
The keto diet is one of the best ways to lose weight fast and then keep it off. Unlike most diets, keto doesn't rely solely on calorie restriction to work its magic. Instead, keto limits your carb intake to 50 grams or less per day. With no carbs to use for fuel, your body has to burn more fat for fuel.
It just so happens that your body cannot use pure fat for energy. Instead, it has to turn dietary and body fat into a source of fuel it can handle – ketones. This process is not very economical, and it takes quite a lot of fat to make a small number of ketones. The result? Faster fat burning and quicker weight loss.
Unfortunately, quitting carbs and going full keto is not always easy. It takes time to make the switch from using carbs for energy to using ketones. During this transition, many keto dieters suffer something called the keto flu, characterized by headaches, nausea, fatigue, gastric distress, cravings, muscle cramps, and sleeplessness. Although usually very short-lived, these symptoms can be bad enough to put some people off keto for good.
The best way to get into keto and enjoy the many benefits that the keto diet has to offer is to dive in headfirst. You can't just experiment with keto and expect to get good results; it's an all-or-nothing kind of diet. If at any time you cheat and eat carbs, you'll disrupt ketosis and undo all of the benefits. Getting and staying in ketosis requires a sustainable, logical approach.
That's where Keto 30 by KetoLogic comes in. Keto 30 is a fully immersive keto diet, exercise, and supplement plan designed to take you from keto newbie to expert in just 30 days. If you are new to the keto diet, or have tried and failed to embrace this low-carb diet in the past, Keto 30 could be exactly what you are looking for. 
How Does Keto 30 Work?
Keto 30 by KetoLogic uses a four-pronged approach to get you into ketosis as fast as possible and then make maintaining ketosis easy and straight forward. Think of it as a keto jump start, although there is nothing to stop you repeating the Keto 30 program as often as you like.
Keto 30 involves four key elements:
One KetoLogic Keto Meal drink per day  
1-2 servings of KetoLogic BHB exogenous ketones per day 
Two low-carb meals per day 
Regular exercise
1. KetoLogic Keto Meal
Keto Meal is a low-carb, moderate protein, and high-fat meal replacement that is designed to be consumed instead of a regular meal. You can consume Keto Meal anytime – as an on-the-go breakfast, for a light lunch, or for dinner when you don't have the time or inclination to cook.
Keto Meal contains 250 calories per serving, 19 grams of fat, 10 grams of protein, and just 3 grams of net carbs. Sweetened with sugar alcohols and high in fiber, Keto Meal is filling and satisfying and has a smooth, creamy texture.
It's high in medium-chain triglycerides, or MCTs for short, which are a special kind of fat highly valued by keto dieters. MCTs are transported quickly from your stomach to your liver where they are converted to ketones. More ketones mean more energy, less keto flu, and faster fat burning. Keto Meal also contains minerals called electrolytes, which are often low on the keto diet. Low levels of electrolytes can also contribute to keto flu, and especially the symptoms of cramps, nausea, and headaches.
Available in strawberry, vanilla, and chocolate flavors, Keto Meal is filling, tasty, and provides an easy way to consume a meal that is perfectly aligned to the keto diet.
Keto Meal is very easy to use. Just measure out two scoops (provided) of powder and add to 8-12 oz of water. You can mix Keto Meal with any unsweetened, carb-free beverage, such as coconut water or almond milk.
Keto 30 includes two 20-serving containers of Keto Meal – more than enough for one serving per day.
2. KetoLogic BHB Exogenous Ketones
After a few days to a couple of weeks of low-carb dieting, your body will naturally start to produce an abundance of ketones. When this happens, you are said to be in ketosis, and that's just another word for fat-burning heaven! But, until you are fully in ketosis, you may experience keto flu, and you won't be burning fat as fast as you will later on the keto diet.
Taking KetoLogic BHB exogenous ketones will help you get into ketosis faster by artificially boosting ketone levels in your body. When you consume exogenous ketones, you "teach" your body to start producing ketones sooner and in larger amounts. This speeds up your descent into ketosis and also enhances fat burning.
In addition, exogenous ketones are an excellent source of fast-acting but sustainable energy. Ketones are good for your body and your brain. Taking exogenous ketones can help ward off fatigue and brain fog and are an ideal pre-workout energy booster.
Taking 1-2 doses of KetoLogic BHB per day will get you into ketosis faster, making the entire low-carb diet experience much more comfortable. KetoLogic BPH is available in six flavors:
Apple-Pear
Orange-Mango
Patriot Pop
Raspberry Lemonade (with Caffeine)
Grape
Unflavored 
Keto BHB also contains electrolytes which, as you know, are crucial minerals that are often low on the keto diet. 
Keto 30 includes one 30-serving container of BHB exogenous ketones, which is enough for one serving per day. Just mix one scoop (provided) with 8-12 oz of water. Consume one serving per day when you need a calorie and carb-free energy boost.
3. Low-carb Meals
One of the hardest things about the ketogenic diet is deciding what to eat. Many dieters don't realize just how big a part carbohydrate plays in the average meal plan. Foods like pasta, potatoes, rice, bread, fruit, and most processed foods are too high in carbs for keto. So, what do you eat?
KetoLogic has got you covered, and Keto 30 includes an easy to follow meal plan, complete with recipes. All you need to do is prepare two low-carb meals per day. Why only two meals? Because Keto Meal is your third meal of the day.
Each meal is low in carbs, high in fat, and contains moderate amounts of protein – the ideal ratios for inducing ketosis and weight loss.
While you don't have to follow the KetoLogic meal plan, you'll find your keto diet much easier if you do so. But what if you don't like the meal of the day? Just choose an alternative from the online recipe database.
4. Regular Exercise
Long periods of sitting are not just bad for your waistline, they are bad for your health too. Recognizing the strong link between exercise and weight loss, the fourth element of Keto 30 is regular workouts.
If you are already an exerciser, you are free to continue your current workout regimen. But, if you need more guidance, you can choose from CrossFit, Bodybuilding, or Endurance workouts for novice or advanced exercisers. There are gym-based and home workouts to try, so you have no excuse for not exercising for faster results and improved fitness and health.
The workouts can be found on the KetoLogic Get Moving page and change week by week to prevent boredom. Each workout is accompanied by video demonstrations so you can soon learn how to do each exercise correctly.
The Advantages And Benefits Of Keto 30
While you can buy both Keto Meal and BHB exogenous ketones separately, there are advantages and benefits to purchasing these products as part of Keto 30, as well as benefits to using these products in general.
✅ Keto convenience – instead of having to buy your supplements separately, and possibly from different suppliers, Keto 30 bundles your products together so that you have everything you need to start and maintain your keto diet for the next 30 days. The easier your keto diet is, the more likely you are to see it through until the end.
✅ Keto simplicity – with Keto 30, all the planning has been done for you. All you need to do is follow the plan as written. Use Keto Meal and BHB exogenous ketones as directed and stick to the meal and workout plans. Keto dieting has never been so simple! Support is also available in the form of member-only Facebook and Instagram groups.
✅ Fewer keto flu side effects – getting into ketosis takes time, and during that time you may feel mildly to moderately unwell. Keto Meal, BHB ketones, and even the workouts can all make getting into ketosis a more comfortable, smoother experience. The faster you can get into ketosis, the sooner you can start enjoying all the benefits of the keto diet.
✅ Save money – Keto 30 works out about $50 cheaper than buying 30-day supplies of the supplements separately. That's a good saving and also means you have all the supplements for your first month of keto dieting. You won't run out before your month is up and that should make sticking to your diet much easier. You also receive a free shaker bottle and free priority shipping on your order.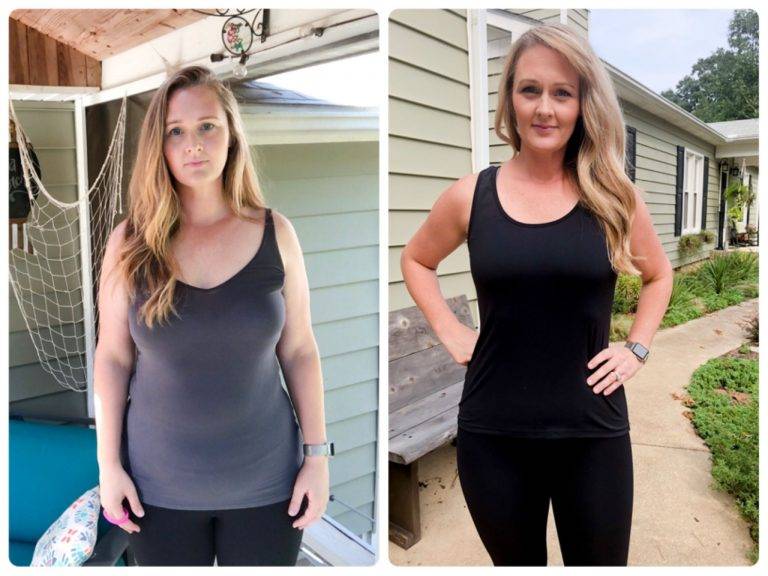 ✅ Weight loss – it's easy to forget the main aim of the keto diet: weight loss. In 30 days, many of which will be spent in ketosis, you should lose a considerable amount of weight. While results vary from person to person, many Keto 30 users have reported losing 10+ pounds in 30 days, accompanied by significant inch loss.
✅ More energy – BHB ketones and MCTs are excellent sources of energy. Unlike carbs, they don't lift you up one minute and then leave you feeling tired and flat the next. Instead, they are both fast-acting and sustained. Your mental and physical energy levels will increase, as will your mental clarity.
✅ Less hunger – the ingredients in Keto Meal are designed to keep you feeling fuller for longer. The combination of protein, healthy fats, and fiber will delay digestion so that you don't feel hungry. Less hunger means you'll not only find it easier to stick to your diet; you'll also eat smaller meals and have fewer snacks, both of which will help you lose weight faster.
✅ Money-back guarantee – KetoLogic are so confident that you'll like Keto 30, they offer a 30-day money-back guarantee if you don't like it. Refunds are only available if you buy the products through the official website.
The Disadvantages And Drawbacks Of Keto 30
Keto 30 should be suitable for most users but, even so, there are a few drawbacks and disadvantages you should consider before purchasing.
❗️ Cost – while Keto 30 works out cheaper than buying Keto Meal and BHB exogenous ketones separately, the price tag is still quite hefty. Yes, you DO receive a full month's supply of these supplements, but you don't necessarily need both of these products to follow the keto diet. Also, bear in mind that you still need to buy keto diet-friendly food and that can be expensive too.
❗️ Side effects – both BHB exogenous ketones and MCT-rich Keto Meal can cause side effects for some users. These include stomach upsets, bloating, gas, diarrhea, and constipation. These issues can be avoided by introducing the supplements gradually, but that would mean not following Keto 30 as it is written.
❗️ Suitability – the supplements in Keto 30 are safe to use for most people but are not suitable for people with kidney problems, type 1 diabetes, or who are pregnant or breastfeeding. If you have these or any other medical condition, you should speak to your doctor before starting Keto 30.
Conclusion
Keto 30 by KetoLogic is a 30-day supplement, diet, and workout plan designed to get you into ketosis fast. It supplies everything you need for a month of successful keto dieting. Such a holistic approach to the keto diet all-but guarantees good results and takes all the guesswork out of following a ketogenic diet.
The two supplements, Keto Meal and BHB exogenous ketones, are very useful for initiating and maintaining ketosis. Low-carb meal replacements and exogenous ketones are popular with keto dieters because they make losing weight easier. They can also help alleviate many of the symptoms associated with the keto flu.
You could do the keto diet without Keto 30, but you run the risk of making things harder than they need to be. Many dieters find the initial 30 days of keto quite challenging. Keto 30 has been designed to help make your transition into the low-carb ketogenic lifestyle much smoother. It's the ideal way to make sure you do keto right from the very start.
Whether you are a keto diet newbie or an experienced keto dieter who feels like they need a fresh start, Keto 30 will help.
The Review
Ketologic Keto 30 Challenge
Keto 30 by KetoLogic is a 30-day supplement, diet, and workout plan designed to get you into ketosis fast. It supplies everything you need for a month of successful keto dieting. Such a holistic approach to the keto diet all-but guarantees good results and takes all the guesswork out of following a ketogenic diet.
PROS
Keto convenience
Keto simplicity
Fewer keto flu side effects
Money-back guarantee
Less hunger
CONS
Cost
Side effects
Suitability
Review Breakdown
Quality

Price

Consumers Opinion
Ketologic Keto 30 Challenge DEALS
We collect information from many stores for best price available
Best Price
$149.90